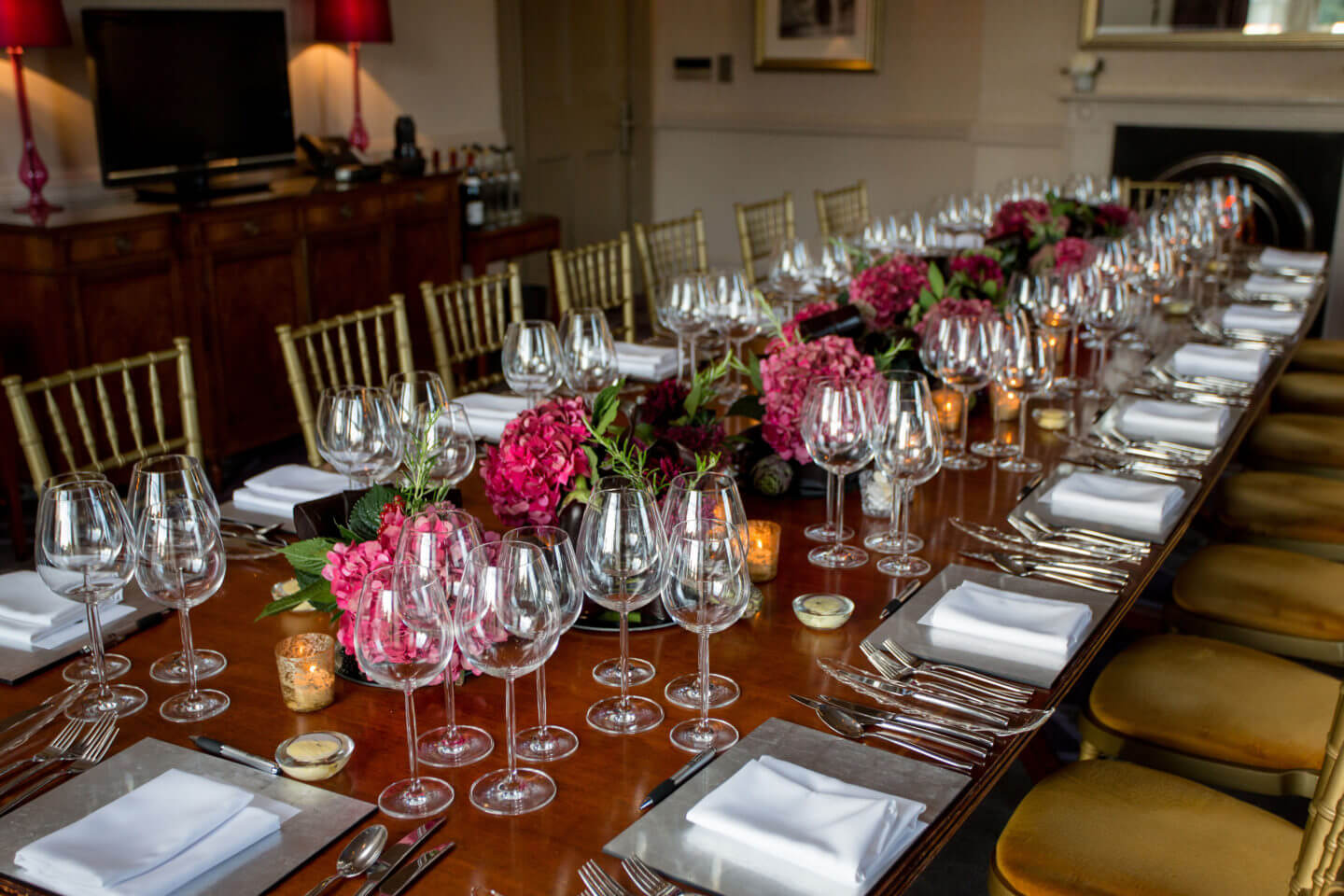 An invite to an evening of wining and dining arrived in my inbox a couple of months ago, set for a date two weeks before my big day. I decided it was probably just what I'd need in the run up to the wedding and RSVP'd straight away. I'd seen reviews of Dine evenings from other local bloggers previously and their reviews were superb so I couldn't wait.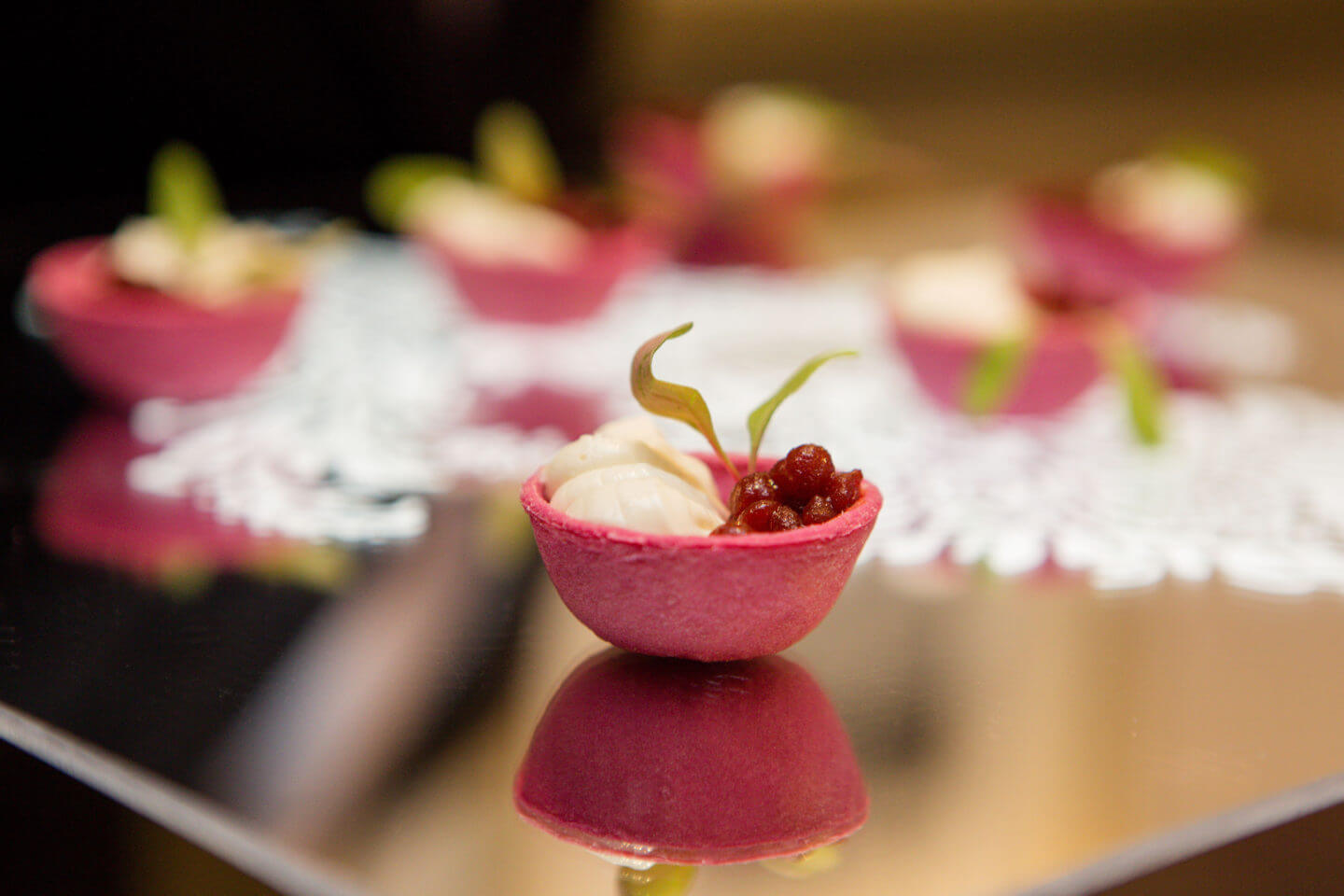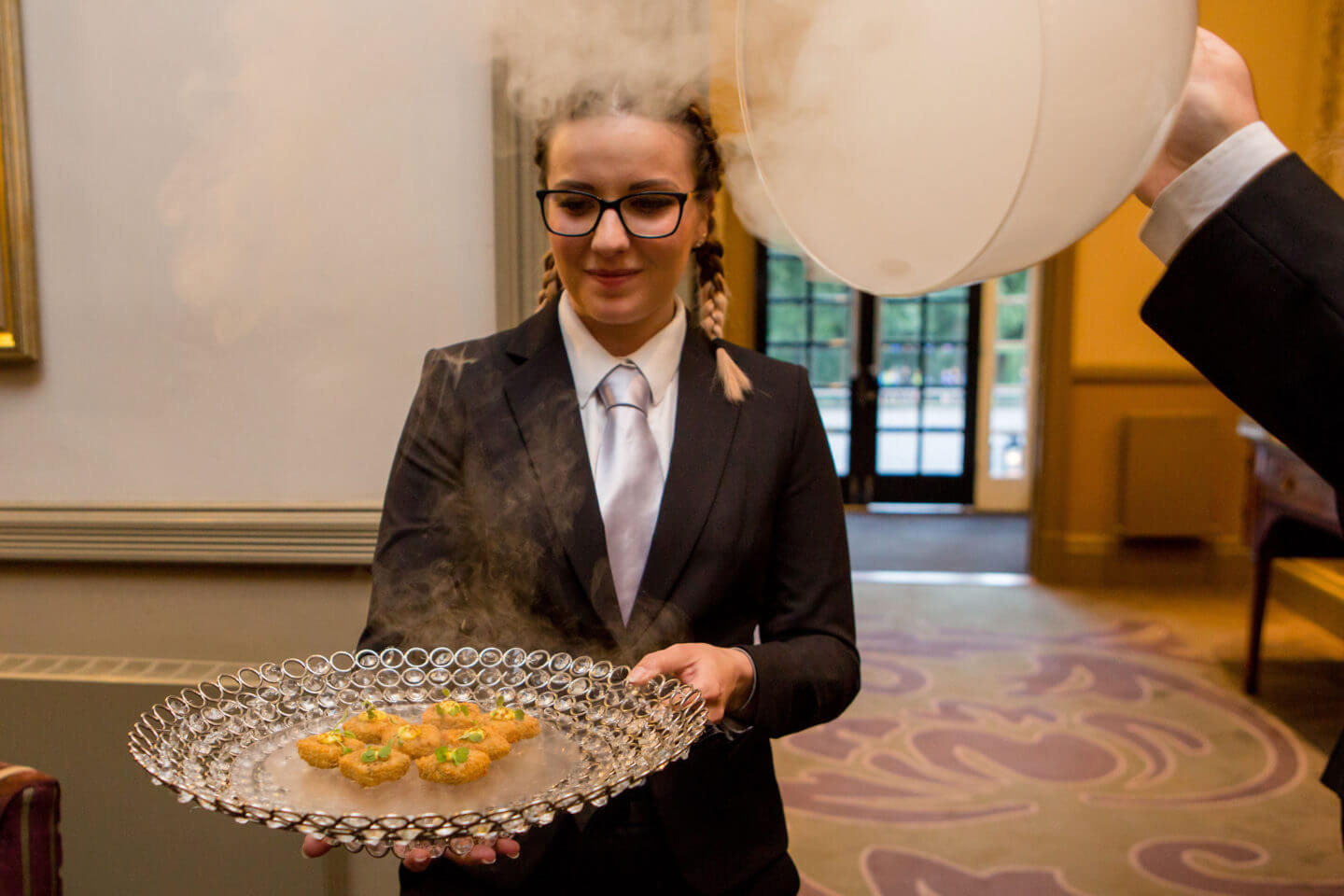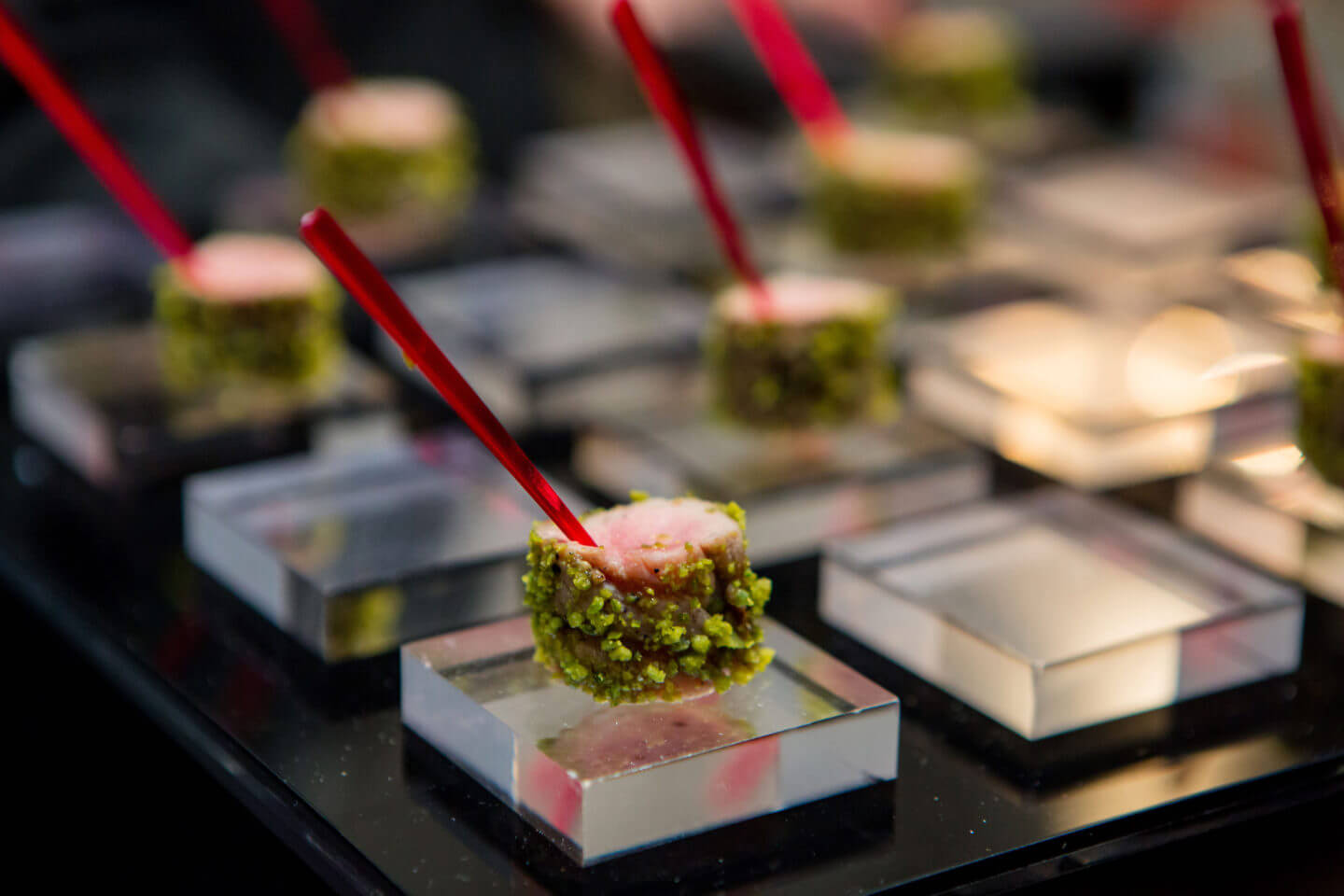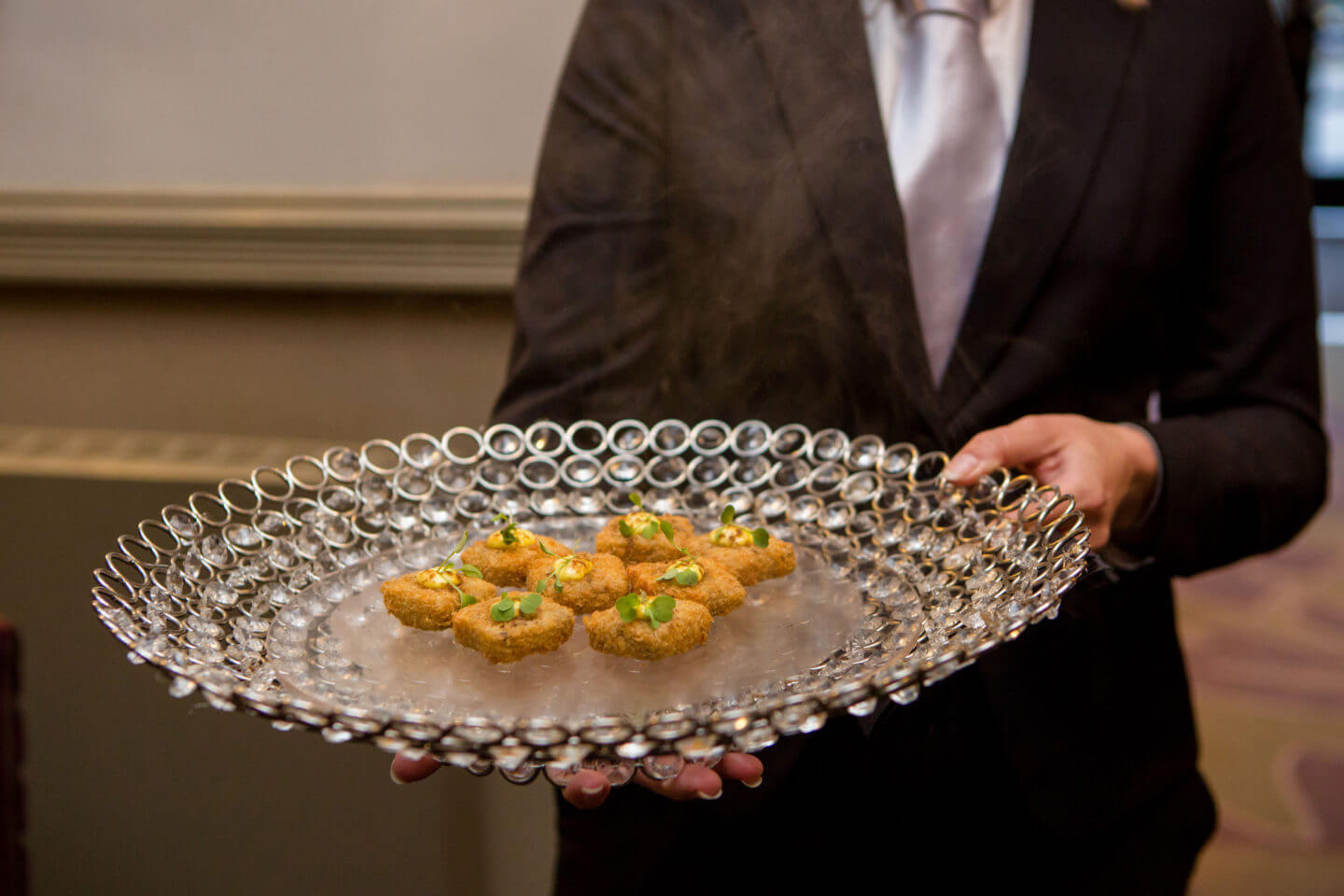 I arrived at The Mansion, Leeds, and was greeted with a choice of juice or a glass of Cava. I opted for the Cava and met with the other bloggers and Dine team who were already there. As we were all chatting we were offered many tops up, however I was trying to be good knowing that I need to fit my wedding dress! The canapes soon started to arrive. Dine made the most of dry ice and the canapes were beautifully presented. There were three in total;
Purple Radish canape Shell
With Goat's Cheese & Beetroot Caviar
My favourite was definitely the arancini, it was delicious. Once the canapes were finished, we were given an introduction to Dine from the founder, Daniel Gill. We then made our way up the grand staircase and into the dining room. Daniel explained how the evening would unfold, prior to our starters being served. There would be a taste test throughout.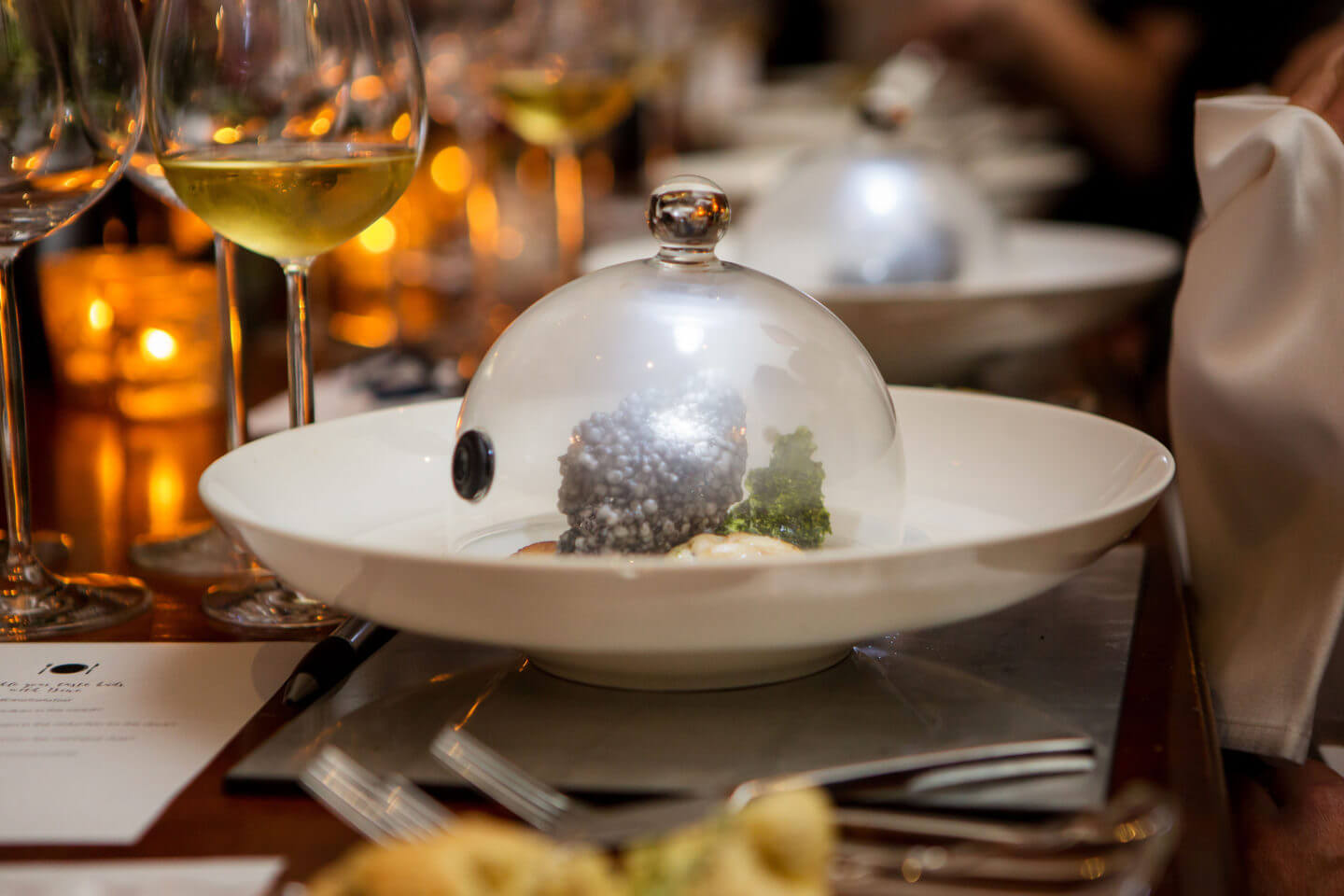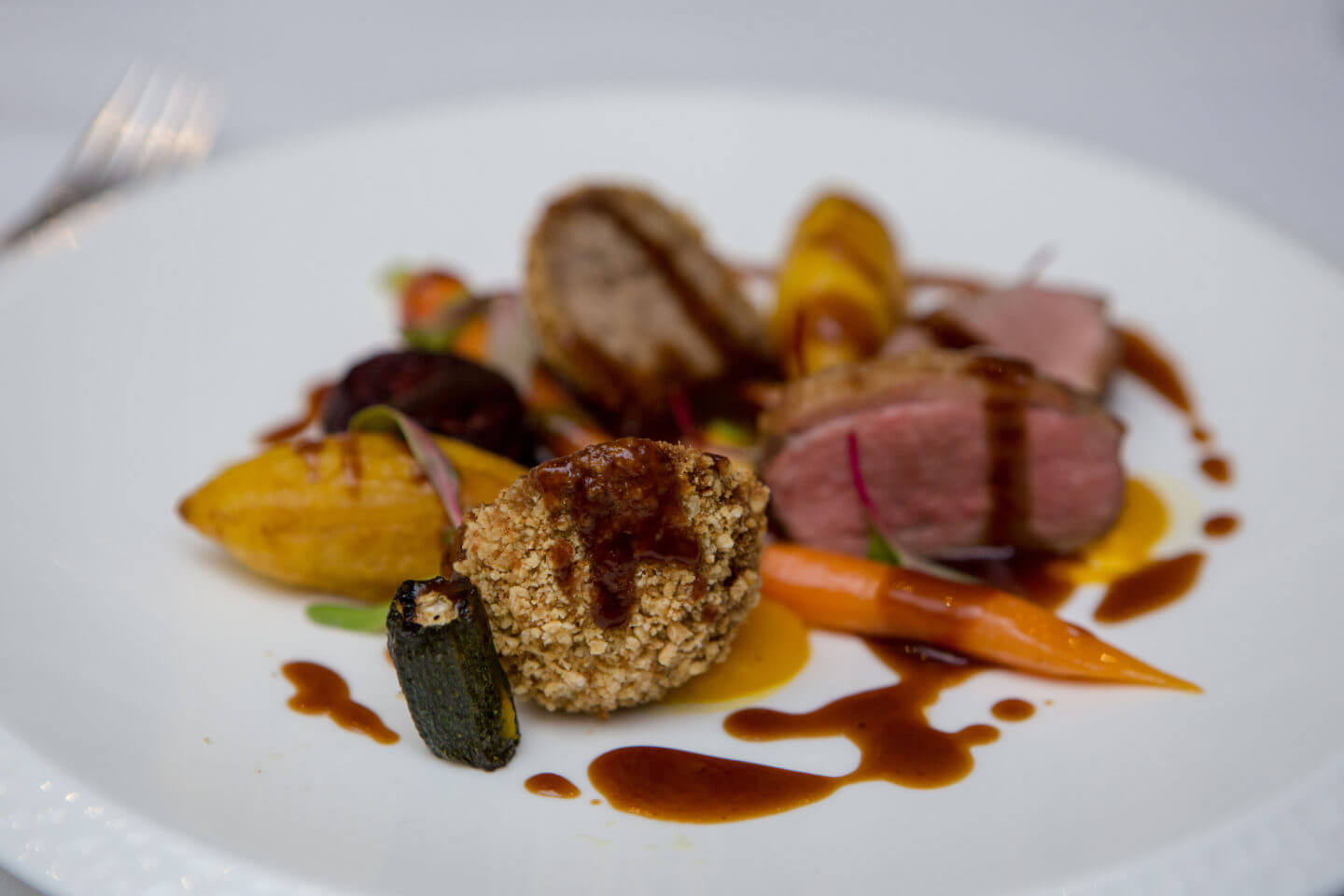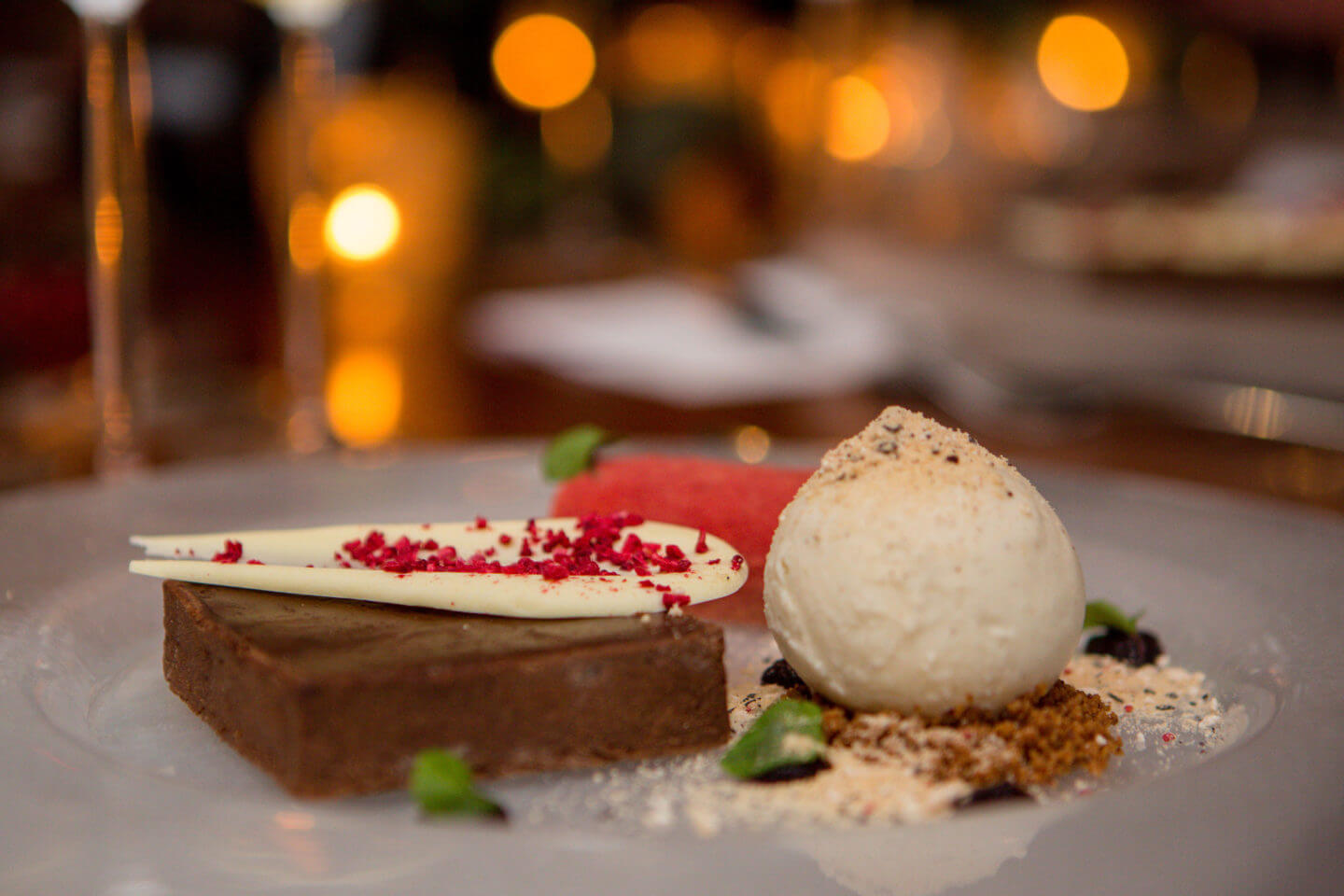 I'd had to let Dine know that I couldn't have non-gluten free pasta or lactose due to my IBS, therefore I was served a different meal to other attendees. For starter I had a trio of asparagus which was very tasty and something I'd order again, which surprised me as I'm such a big meat eater. I was unable to participate in the taste test for this round as it was to detrmine the filling of the ravioli, which of course I couldn't eat!
For my main course I was served a vegetarian option of Aubergine Tarte Fine which although very nice, I was disappointed with, as the other guests were served duck and having inspected their plates and read the menu, there wasn't any gluten filled pasta or lactose in the dish. The positive from this was that I actually did enjoy eating a vegetarian main course, something I would never order myself. Again I couldn't participate in the taste test as it was to guess the alcohol in the jus served with the duck.
Dessert was a combination of 4 mini desserts; Chocolate Granache, Blackcurrant jelly, Lemon Posset & Lemon Sorbet Creamsicle. I really enjoyed the lemon posset. Finally we were served five sorbets of which we had to guess the flavour. I failed miserably in my taste test! The winners or the taste test were Remie and Lucinda and Louise who paired on the test – well done ladies!
We were served a different wine with each course, my favourite being the red served with the main course, it was delicious. We were each given a box of chocolates to take home.
I enjoyed the evening with Dine at The Mansion. The food was high quality and well presented. It also challenged me to try a vegetarian meal which was no bad thing. I'd definitely visit Dine again, and would be interested to see their other venues as The Mansion is simply beautiful.
Have you visited Dine at The Mansion before?
Lauren xx
*I was invited to the evening in exchange for review, the photos are by Olivia Brabbs Photography and flowers are by Twisted Willow Floristry.